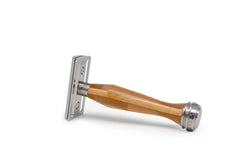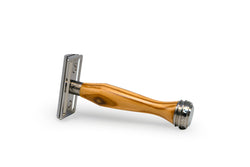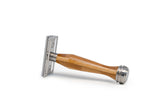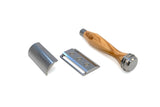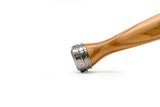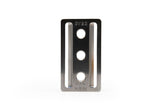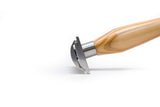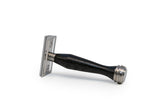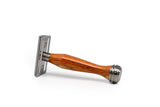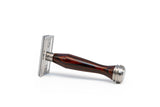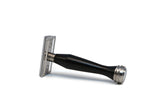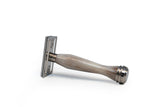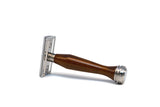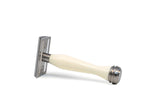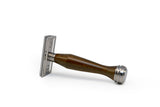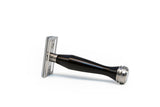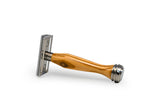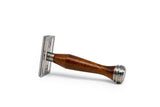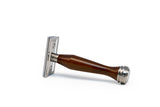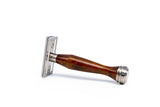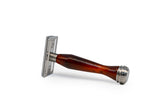 Special Order Only: SV 2.0 Double Edge Safety Razor
Razors listed here are pre-order only. Orders received by November 30 will be delivered approximately December 15th
Safety razor for Double Edge blades entirely made in Italy and presented during the SANA Bologna 2023 fair. 
Head and SV Crown decoration on the tail made of 303 stainless steel and CNC produced in compliance with the tolerances indicated in the UNI EN-ISO 22768mk standard. 
Handles in 14 variations of wood or resin, in accordance with the handles of our SV2.0 series of Shaving Brushes.
Use the drop-down menu to select the handle in the desired material*.
Razor Details:
GAP: 0.45mm
Blade exposure: 0.03 mm
Blade angle: 20°
Support angle: 45°
Head width: 43 mm
Head length: 24mm
Head height (exc. thread): 7.75 mm
Handle length: 86.20 mm
Head weight: 33 grams
Total length Razor: 94.00 mm