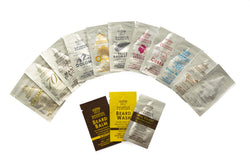 Shaving & Beard Care Promotional Sample Set
The Saponificio Varesino Shaving and Beard Care Sample Set is a perfect way to test drive our shaving fragrances and care products.
Each sample set includes 14 sachets:

11 After Shave Lotions

Pro Victis Skin Repair After Shave Balm

Nourishing Beard Balm

Cleansing Beard Wash
Product size: 0.06 fl oz (2ml).
Customer Reviews
Excellent Way to Sample a Premium Product!!
There is nothing more frustrating than ordering something on blind faith and then being disappointed when it arrives - particularly if it isn't cheap. This is very easy to do with something like aftershave. Sapaonificio Varesino makes an excellent, premium product, but taking a risk on an unknown variety, could be an expensive mistake. Enter this sampler! I've had a blast working my way through the different scents - which are very different.- and making notes of my favorites. This is the perfect way to settle on your favorite variety of these incredible aftershaves. Definitely recommend!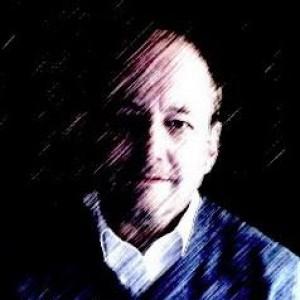 NL
09/01/2022
Ned L.

United States
Great sample set.
My intention was to check out a single scent about which I'd been curious, then pack the rest on upcoming trips. Curiosity killed that cat! I've been working my way through the packets and gave away the beard grooming samples to my son-in-law. I'll repurchase this ample set for my trip when I purchase the soap and its attendant aftershave once I identify the winner.
08/22/2022
Dan S.

United States
This is definitely my favorite
A sampler pack with all the best. Xmas in August. Thanks