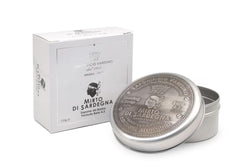 Mirto di Sardegna Shaving Soap: Special Edition Beta 4.3
This special edition shaving soap is presented in an anthracite-colored aluminum tin with an intricately stamped metallic label in antique brass. The triple-milled hard soap is intended to be used with a shaving brush.
The  edition features the characteristic fragrance of the collection and uses our 'Beta 4.3' formulation - a further step forward in the evolution of our shaving soap in pursuit of enhanced lubrication and protection during the shave and enhanced post-shave skin feel. 
The renewed formulation includes a larch tree extract which reduces trans-epidermal water loss (TEWL), making it an excellent choice for those skin types that tend to dryness. It also includes a new vegetal compound, based on castor oil, that gives a lubricating action and helps the razor mechanical action.
For centuries the population of Sardinia, a popular island in the Mediterranean, have been using the the plant of Mirto (Myrtus communis leaf) for its uniquely calming curative properties. From the Mirto leaf we extracted the essential oils of this plant to give toning and dermatological purifying properties to this shaving soap. 
Part of the Mirto di Sardegna Collection.

Product size: 5.3 oz (150g); 90mm diameter 
Saponificio Varesino Shaving Soap formulations contain soluble ingredients that need to be activated with water. For best results use the following steps to prepare your soap:
* Wet the soap: cover the surface with a thin veil of hot water for 2-3 minutes. We recommend preparing your soap in one of our hand-carved wood shaving soap bowls.
* Wet the brush: Run the brush under warm water to saturate the bristles. This will prime it to accept the shaving cream or soap. Shake off any excess water.
* Add shaving soap: Run the bristles over the shaving soap. Because you're dealing with a quality soap, you actually don't need to use much to create an amazing lather.
* Work into a lather: Using circular motions, work the brush around your beard and enjoy the scent of your shaving soap. The circular motions will also raise hairs from the skin's surface for easier removal with the razor.
* Rinse the brush: Once you're done, run the brush under some cold water. Use your fingers to separate the bristles to get all of the soap out of the hair. Squeeze the excess water from the brush and set it back in its stand.
The scent of Mirto di Sardegna harmonizes with the aromas of natural additives, creating a woody aromatic note.
At its base are the classic fragrance notes of Sandalwood and Vetiver but its initial expression is filled with the citrus notes of lemon and lime. The heart notes are where you'll find the myrtle that this energetic fragrance is built around.
Ingredients: Sodium Cocoate, Potassium Stearate, Sodium Cocoyl Isethionate, Sodium Rapeseedate, Sodium Sunflower Seedate, Aqua/Water/Eau, Coco Glucoside, Glyceryl Oleate, Erythritol, Ricinus Communis Oil, Hydrogenated Castor Oil, Copernica Cerifera Cera, Cera Alba, Fraxinus Ornus (Manna Ash) Sap Extract, Galactoarabinan, Shorea Stenoptera Seed Butter, Parfum/Fragrance, Macadamia Ternifolia Seed Oil, Sucrose Cocoate, Myrtus Communis Leaf oil, Butyrospermum Parkii (Shea) Butter, Prunus Amygdalus Dulcis (Sweet Almond) Oil, Oryza Sativa (Rice) Starch, Xanthan Gum, Glycerin, Stearic Acid, Sodium Chloride, Tocopheryl Acetate, Vitis Vinifera (Grape) Seed Oil, Sodium Gluconate, Citronellol, Coumarin, Hexyl Cinnamal, Limonene, Linalool.
Customer Reviews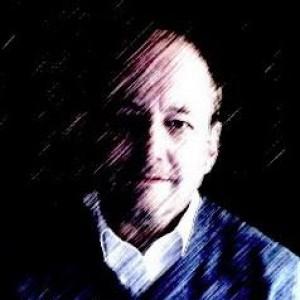 NL
10/26/2022
Ned L.

United States
Terrific lathering, beautifully scented shaving soap.
I've been wet-shaving for a decade and have tried more than a half-dozen brands of soaps and multiple scents among most of them. In 2022, I discovered Saponificio Varesino. So far I've used Desert Vetiver, Dolomiti, and Cosmo (all in the Beta 4.3 formulation) before trying Mirto di Sardegna based on an after-shave sample. Desert Vetiver has been a favorite and a re-order; Mirto di Sardegna has become one, too. The scent and lather are stand-outs. 15 seconds on the puck generates a bowlful of an herbal/floral scented lather that awakens my senses morning after morning and lifts my spirits during the day. The aftershave rounds out the experience. Highly recommended.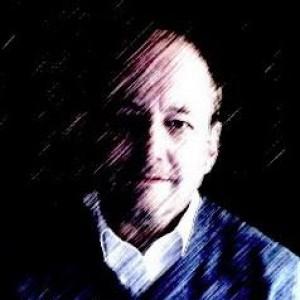 NL
10/18/2022
Ned L.

United States
Most lather with least soap, yet.
So far I've tried four SV shaving soaps (Desert Vetiver, Dolomiti, Cosmo, and Mirto di Sardegna). The "How To Use Our Shaving Soaps" instructions I received with my first purchase called for 10 seconds brush swirling on the puck. I found the Desert Vetiver, Dolomiti, and Cosmo required 15 seconds to generate enough lather for three-pass shaves. With this soap my brush is so loaded in that time the lather practically spills out of the bowl. It has a wonderful fragrance, something I discovered wheeling through the sample packets of aftershave I received with one of my orders. I already was sold on the Mirto di Sardegna aftershave fragrance, now its more subtle scent in this soap, coupled with the extraordinary lathering plus the protection and slickness I've come to expect in SV shaving soaps moves Mirto di Sardegna to the top of my list. Highly recommended.